Hello everyone! Here's another
Mary Kay nail polish beauty,
this one totally surprised me and you will see why. Crushed pearl is like a sand/taupe/neutral color foil, with few white glitters that SUDDENDLY turn into HOLO GLITTER under the sun! Yes Im excited about it because between this one and
Lava, Lava
(still) my favorite, but this one is pretty under the sun. It looks so delicate but fun with the soft holo glitter on it. I used 2 coats, dried fast and this manicure lasted intact for 4 full days!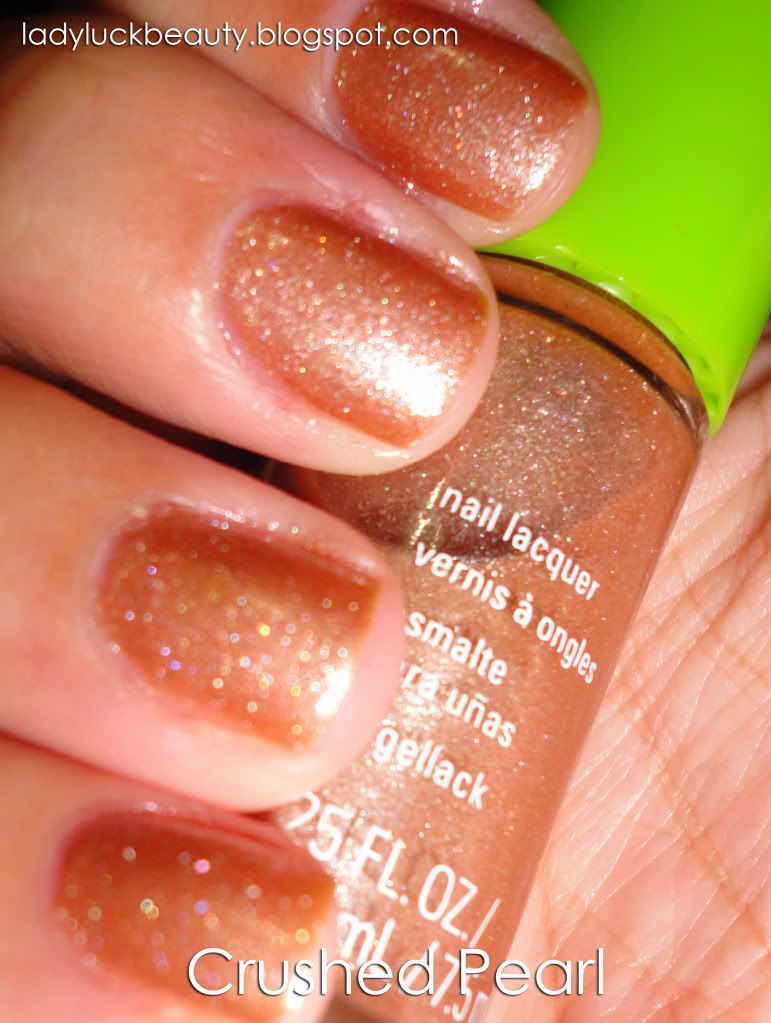 Blurry photo with flash to show you the holo
NEW! Limited-Edition* Mary Kay® Nail Lacquer,
Crushed Pearl
The nature-inspired nail lacquer shades beautifully accent the look of the season and provide stay-true, intense color in a high-gloss finish.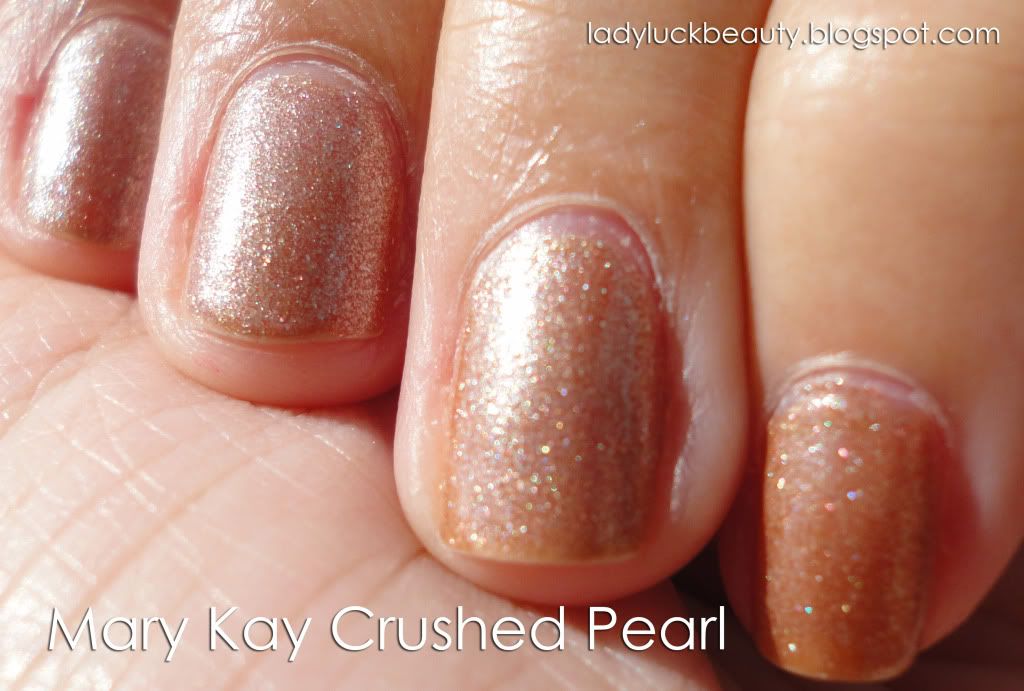 Sorry for my short and ugly nails :( for some reason I been biting
my nails like candies...
You can find Crushed Pearl
HERE!
Thanks a lot for passing by, have a great day!