Hello readers! Few weeks ago I got the new Mary Kay Lava nail polish that I been craving since I saw it in person at the MK center. At first I thought it was an old fashion copper but then I took a better look and check this out!
This is beautiful! I have nothing like this on my collection (if any of you do let me know!)
NEW! Limited-Edition* Mary Kay® Nail Lacquer,LavaThe nature-inspired nail lacquer shades beautifully accent the look of the season and provide stay-true, intense color in a high-gloss finish.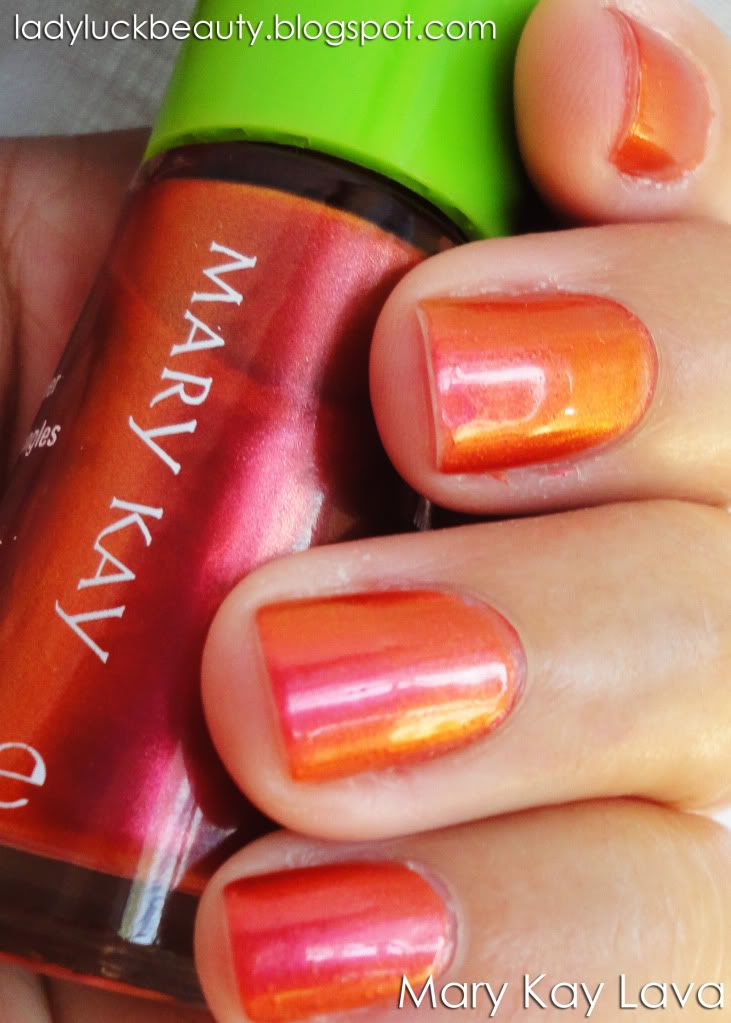 Lava is something hard to describe for me, its a duo-chrome, it has orange, copper and pink, looks metallic to me. I had to use 3 coats because is a little bit sheer and it always happens that when I have really short nails, the nail polish doesn't work easy like when I have long nails O.o... weird I know! This manicure lasted approximate 4 to 5 days and I couldn't stop looking at it. It dried fast and like i said, the application is great but a bit sheer.
You can find Lava here